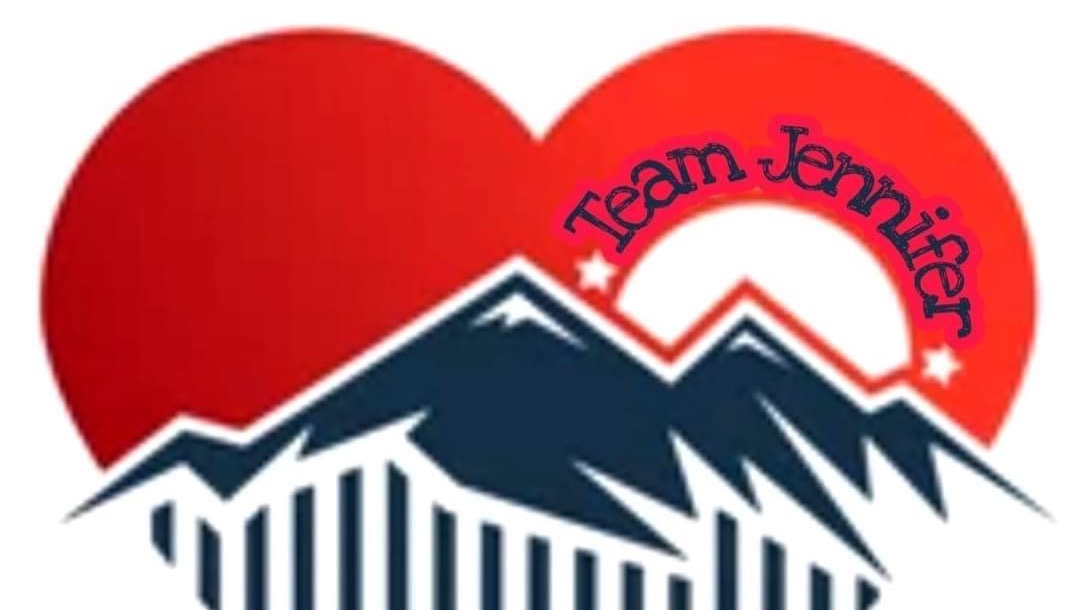 Jennifer's Updates
August 12 at 7:41 PM ·
Jennifer update: Shortly after my last post, August 1st to be exact, Jennifer ended up at Advocate Christ Hospital in Oak Lawn. She had not felt well and was hoping to bounce back but was progressively declining when she decided it was time to go to the hospital. Her symptoms were nearly identical to The morning of August 13, 2015 when her affliction with cardiomyopathy all began. After a long day in the emergency room ended, they performed a covid test, chest x ray, and a CT scan to determine if her heart had taken a turn for the worse. The rapid covid test came out negative, but the chest xray showed what appeared to be a covid infection in one lung. For that reason, they performed another,long result, covid test as the rapid tests have proven to be inaccurate. That also came back negative and it was then determined that she had a pneumococcal infection which was now exacerbating her cardiomyopathy and affecting her already weakened heart. She was put on strong antibiotics and an echocardiogram was performed which showed that her heart condition had regressed as it was in the beginning, 6 years ago tomorrow. She was scheduled for a right swan catheter test on Tuesday evening of that week and the team of cardiologists were shocked at their findings. When the test is performed it gives a more precise measurement of exactly how the working pressures are as the heart pumps. They were each prepared to keep her there for an undetermined amount of time and install a heart pump and move forward with preparations for a heart transplant. As we awaited her return in the surgical recovery room. She was the last procedure of the day. We heard a bed being wheeled down the corridor towards us and as the surgical team of nurses wheeled her around the curtain of her room, Jennifer had tears in her eyes. She forced a smile while crying and stated, "I get to keep my heart!" And her smile grew even bigger as the tears of joy rolled down her cheeks. It was determined that while her heart was definitely worse, her pressures were not bad enough to warrant the heart transplant at this time. The bad news is, they also found a leaking valve which will need to be repaired surgically, as an outpatient, at a later date and once she is able to fully recover from the pneumonia. She was subsequently released, on that Wednesday, by the infectious disease doctor after a bit more bloodwork to know if the antibiotic was working which indeed it was. So after 4 days in the hospital, she was released and is recovering, even now, at home. Her lead cardiologist, once again, was surprised by how she had the strength and determination to keep her original heart, living up to his nickname for her as his "miracle patient". He also alluded to the fact that a transplant would be inevitable but just not that week. We know, without a doubt, that Prayer and Faith are playing a greater part in this than we know and thank any and all of the prayer warriors praying on Jennifer's behalf. My apologies for the delayed update but we are still getting our wits about us as we emerged from a whirlwind of a week and a rollercoaster of emotions. I will post again as the situation changes. Thank you all again for any and all well wishes and prayers, it helps more than you may realize!
September 18 at 10:07 AM ·
Jennifer update: Asking for prayers for Jennifer as her cardiologist admitted her to Advocate Christ Hospital in Oaklawn yesterday after having been released 4 weeks ago. She has had difficulty breathing and has been stricken with extreme coughing and since being admitted yesterday afternoon the only thing they know at this time is that she is suffering an exacerbation of her cardiomyopathy exactly like she was when she landed in the hospital in August. They are doing a series of tests and trying to get a better grasp of whether or not this is still a virus triggering the exacerbation or further progression of her condition. It is still too soon to say but I will post updates as they become available. Our Faith remains steadfast and unwavering and greatly appreciates any prayers of strength for Jennifer as we traverse the ominous journey in the coming weeks and months. Remember to hug those whom you hold dear to your heart every chance that you get. Be well.
September 20 at 10:33 PM ·
Jennifer update: Jennifer has been in the hospital for 4 days at this point. She underwent the right swan catheter test and it conclusively indicated that her heart has declined substantially to the point of having regressed back to the point of first being diagnosed. She was declared to be in end stage heart failure and preparations already began today in the lengthy and involved process to see if she will meet the stringent criteria to qualify to be a recipient of a donated heart. A barrage of tests, physicals from multiple specialists, interviews with transplant professionals all took place within hours of the right swan catheter test outcome and are just the beginning of a rigorous 2 week process to present her case before the hospital transplant board for review. Pending approval from that board, her case would then go before the United Network for Organ Sharing (UNOS) who would then have the final say so as to where Jennifer would land on the list of possible recipients. There is a great deal of time and consideration which is devoted to this decision to see if Jennifer qualifies for a donated heart and rightfully so. There is a mountain before us. A treacherous, ominous, dangerous journey but beyond that mountain is a beautiful, lush valley, teaming with all one needs to thrive and survive. And it is there, where we are going. We ask for continued prayers for strength for Jennifer and her team of medical professionals and her family as we put our shoulders down and push forward with full force. We thank you all for the kind words of support and prayers.
September 23 at 7:44 PM ·
So here we stand waiting at the foot of the mountain. Poised for the ascent. After some 20 or more doctors having examined and interviewed her they have had numerous meetings and all seem to be in agreement that Jennifer is a prime candidate for the heart transplant. Their conclusions will be submitted to the transplant board and as previously mentioned, would in turn be submitted to the national board for approval and designation onto whichever tier they assign her to on the waiting list. But before any of those steps can take place, her insurance needs to authorize the transplant. This is day 2 of that waiting period and can take from 2 days to 2 weeks to render a decision.We still don't know if that will happen nor a timeline for any of that at this point but we do know one thing for sure. Jennifer's team feels it is in her best interest to not let her leave intil after the transplant. The risk is far too great to send her home right now even though she is somewhat stable on the temporary medication. So we will wait. We will wait for however long God needs to line up all his tools to have his will be done. We again ask for prayers. This time particular prayers, to keep her organs healthy and functioning in this crucial time as the story unfolds before us. Jennifer and the family Thank you all for the support, words of encouragement, thoughtful actions that some of you have done or offerred to do. She wants you to know that she is reading all of the comments and sees all of the likes. It all makes an amazing difference and is equivalent to carrying us on the wings of Angels as we make ready for the climb. I will post updates as we continue on. Shoulder down friends. Breathe deeply and remain focused. We have got this.
September 29 at 6:23 PM ·
Jennifer update: Day 13 in the hospital and today the climb up that mountain began. This morning Jennifer was granted approval for a heart transplant and she underwent a procedure to implant the balloon pump as her heart had declined rapidly in recent days. This will keep the blood flowing in the interim while she awaits a donor heart. It could be at any given moment or take several weeks but at least now with the pump she has a fighting chance to make it to that day. Pray not only for Jennifer but for the soul and family of the soul who becomes the donor allowing Jennifer to continue on her road of life. The climb has begun and that valley awaits on the other side. Thank you for your prayers as well as the words of encouragement. Shoulder down and up the mountain!
October 1 at 1:38 PM ·
Jennifer update:Day 15. On the climb. I would be premature in reporting that all is well and is as expected. Jennifer's situation is anything but. That is not surprising as she has defied the odds from the onset of her cardiomyopathy diagnosis on August 13th, 2015. She has been anything but a textbook case earning her the nickname that her lead cardiologist gave her as his miracle patient. The balloon pump that was implanted did not have the anticipated positive effect on her and her heart continued to struggle and fail. This prompted her team to take an evasive action and move her from the cardiology ICU to the Adult Heart Surgical Unit (ASHU)as our ascent came upon treacherous terrain. As advanced as her care was in ICU, the ASHU staff is equivalent to What the military refers to as Spec Ops. She is now within feet of a surgical room making her odds of survival even greater should the need arise for the arrival of a donor heart or in case they need to do any further life saving procedures. Yesterday after a team of 4 ICU nurses accompanied her to the ASHU, the late stage cardiomyopathy surgeons evaluated her hourly and talked of possibly implanting an ECMO device which would oxygenate her blood to keep her organs from shutting down as a last resort. They would need to sedate her for 2 or more days if that were to happen. They are working diligently to avoid that and opted to give her multiple medications to help her heart along with the balloon pump. As of now at 12:30pm, one surgeon stated that all indications are that it is working. This can and has changed frequently and she can very well end up in surgery at any given hour. Bittersweet as it is, this decline pushed her closer to the top of the transplant list. They tell us that the best case scenario would be that Jennifer maintains at this level and for a heart to become available soon. We do not wish that another would perish to enable this to happen and that makes the climb that much more difficult. We have complete and total Faith that the Lord has his hand in this and has Jennifer's best interest at Heart no matter what the outcome. We ask again for prayers for Jennifer to remain strong and comfortable as we can see the crest of the mountain top within view. And please hold in your prayers the donor and family of the donor should a heart become available to Jennifer.
October 4 at 10:12 PM ·
Jennifer update: Day 18 in the hospital. For the past several days Jennifer has been on a plateau just below the summit of the mountain. And then through the shining light the silhouette of a man appeared at the top. Late this afternoon he reached down and Pulled Jennifer onto the summit as we received word that a donor heart which matched Jennifer's was located and waiting. We do not have a start time for the surgery but we will hear some time in the night about the surgery time. We ask for continued prayers for Jennifer as well as the person who lost their life today including their loved ones who are suffering. Goodnight and rest well friends.
October 5 at 4:11 PM ·
Jennifer update: Day 19 at the hospital. Jennifer was just brought in for prep and the procedure has been set for 6pm when the donor heart arrives. Once the procedure is complete they will leave her in a sleep sedation for 24 hours. Thank you everyone for all of the words of encouragement, support, and of course the prayers. We ask for the next round of prayers as she undergoes the procedure and also for her body not to reject the heart. Shoulder down and pushing forward!
October 5 at 9:14 PM ·
Jennifer update: Thank you Lord and thank you prayer warriors! Jennifer's heart is in, pumping good, chest is closed up and Jennifer is doing good. They will keep her in the OR for a while longer to be sure she is okay before they move her back to her room! We still have a tough climb down the other side of the mountain. God is amazing and so are the members of the Christ Hospital transplant team and the Adult Surgical Heart Unit!
October 6 at 7:27 PM ·
Jennifer update: Day 20 at the hospital. Jennifer has been doing Amazing as was stated by her day shift nurse. She was doing so well after the procedure that they were able to stop the blood pressure medications prior to going back to recovery (Which is rare). She was not losing blood from the drain tube which could have been an expected complication. The nurse stated that she overheard the transplant surgeons saying how seemless the procedure was and how they finished up well under the allotted time. All of her heart output numbers are very good with no major complications to this point. The new heart appears to be adjusting well to Jennifer. She is still sedated and will be until the early morning hours to give her more time to recover. Her condition at this point is stable and she is resting on the top of the mountain and regrouping for the descent down the other side. Thank you yet again for all of your prayers and support and please keep the donor and donor's family in your prayers as well.
October 7 at 8:09 PM ·
Jennifer update: Day 21 at the hospital. Jennifer was brought out of sedation today and the breathing tube was removed. She is progressing as expected and they had her sitting in a chair late this afternoon. Now the healing begins as Jennifer starts the long climb down the mountain. She will need prayers for strength and for healing as she makes the descent. She and our family thank you for your support and ask to please keep the donor and their loved ones close in prayer. Rest well.
October 8 at 8:47 PM ·
Jennifer update: Day 22 at the hospital. It has been said, Each day brings a new start and with that comes a chance for something better and with today's sunrise it proved to be true. Today when Kelly arrived she found 2 physical therapists already in her room working with Jennifer doing exercises and more. She also realized that Jennifer's chest tubes for post surgery drainage were removed which by most standards would normally have been in for 2 to 3 more days. The therapists exclaimed that because of Jennifer's tremendous progress, they would be able to have her finish a good portion of therapy upon her discharge from the hospital at a local facility. Upon examining Jennifer on his daily rounds the infectious disease doctor was, in his words, "Astounded with her progress!" As he noticed all of the equipment which had been removed from her. To which Jennifer replied, "So I can go home tomorrow? " and he laughingly replied, "Now that's pushing it." I should note that Jennifer was out of the bed and opted to sit in the chair the entire day! Her new heart is still performing well and her progress seems unimpeded to this point. We strongly believe that Your prayers and God have played an integral part in embarking on overcoming the mountain and reaching that beautiful valley below us. Shoulder down and pushing forward. Have a peaceful rest friends…
October 9 at 7:09 PM ·
Jennifer update: Day 23 at the hospital. I would be remiss if I didn't mention what an absolute pleasure the staff at Christ Advocate Hospital has been to deal with throughout this journey. From security, housekeeping, attendants, Nurses, technicians, food service, surgical staff and The doctors. We cannot say enough good and thank them all
for their efforts. They are all integral parts and function like a well oiled machine. The kindness and compassion that we have witnessed on every level of staff is absolutely refreshing when one is dealing with a health crisis and I heard conversations while travelling the hallways where staff mentions to others how much they enjoy their work and it truly is evidenced in the care that their patients receive. With that being said, Jennifer continues to make progress and her voice is slowly but surely coming back. She still gets worn out. And rightfully so, but she still prefers to be out of the bed and in the chair much of the time. She is still considered a fall risk and a nurse needs to be present when she is standing but she is regaining her strength daily. They continue to remove more equipment and IV meds with each passing day, which is a testament to her progress as her body and heart become acclimated to each other and her organs all begin to get in sync with her gift. As someone commented, slow and steady wins the race. She is learning to pace herself and to not get moving too quickly as she traverses the downward side of this mountain. As a child some of us hold memories of trying to race down a hill which all too often resulted in a tumble.  Tonight I ask that you pray specifically for the family of the donor as they could very well be struggling with their loss this weekend.. May God grant them strength and comfort this night and in the coming months as the holidays approach. May he strengthen their Faith and bring them peace in knowing that their loss may have very well saved multiple people, of which we may never realize. Hug the ones you Love this weekend and have a wonderful evening and an even better tomorrow!
October 11 at 9:54 PM ·
Jennifer update: Day 25 at the hospital. Progress continues to move at a remarkable pace for Jennifer. Yesterday she was relocated back to the 8th floor to the cardiac ICU where she started her quest up the mountain some 25 days ago. Also yesterday, the therapists offered her to go for a walk to which she quickly accepted. She , with the help of 2 therapists, was able to travel the entire floor.
They began to perform a blood transfusion today but stopped it abruptly due to adverse reactions causing complications. Jennifer, Kelly and I had a chance to listen to her heart and what a glorious moment that was. To actually be able to listen to the result of a true miracle. Tomorrow she is scheduled to have a procedure to have a biopsy of the heart to assess the effectiveness of the anti rejection medicine that she is on. Her pulmonologist told her that a small part of one of her lungs is slightly deflated but in the next breath stated that she is not concerned with that due to that being common in heart transplant patients. All in all we and the doctors are pleased with her progress to this point as her descent down the mountain continues slowly but surely. Shoulder down with Spirits up we are truly realizing there is no mountain too high when you have the Faith the size of a mustard seed. Thank you all for your prayers and support and please keep them coming. They're working!
October 16 at 9:20 AM ·
Jennifer update: Day 29 at the hospital. On Thursday Jennifer was stepped down to an even lesser floor and is still progressing but the only matter of concern that the doctors have is her white blood cell count is still slightly elevated which possibly is an indication of an infection. For now, the infectious disease doctor is not alarmed and he feels it is still just a result of the major surgery.
Yesterday, Jennifer, Kelly, and John all went through a detailed orientation for the stringent guidelines that Jennifer will need to adhere to for the first year. These include things such as driving restrictions, medication, and exposure to infection from other people, certain foods that are more prone to carry disease causing bacteria also known as pathogens. With that being said, we are pleased to make known that Jennifer is set to be released from the hospital on Tuesday provided that her next biopsy is normal and there are not any setbacks between now and then. Thank you once again for your prayers and support as she continues her path down this mountain. Enjoy the ones you Love and this beautiful day as well!
October 19 at 7:01 PM ·
Jennifer update: Day 33 at the hospital. Yes, still at the hospital. She has slipped a bit as she is making her way down the mountainside. In anticipating Jennifer's release today, a few glitches have delayed her return home. Her white blood cell count, still being elevated, prompted them to run a CT scan and it showed the bottom of one lung continues to appear infiltrated which could be pneumonia or possibly a result of the transplant. She then had her second biopsy which still shows a slight rejection so a dose of an anti-inflammatory was administered as a precaution. She also had an ultrasound which showed a second blood clot on the opposite side of her neck now. Tomorrow morning her entire team has scheduled a meeting to address these recent findings and analyze the results as a group and make a determination as to the next step as she descends the sometimes treacherous terrain. We call on you once more for your continued support and prayers as she makes her way. While not anywhere near that beautiful valley below she was at least nearly on her way home. We all understand and accept as well as appreciate them airing on the side of caution.We greatly appreciate the continued support and outpouring of kind words and gestures. It truly does a great deal of good. With our shoulders down and our Faith at the forefront we will push on.
October 20 at 8:16 PM ·
Jennifer update: Day 34…Left the hospital and is resting at home. There are few things in this life that can compare to the joy which we are feeling. This afternoon Jennifer received word that she was to be released. The most treasured moment of the day was when Dr. Greg Macaluso, Jennifer's lead cardiologist from day one 6 years, 67 days ago, still in scrubs made it a priority to the dismay of all the nursing staff who stopped in to say goodbye with tears in their eyes. Once transport arrived with the wheelchair, she was wheeled out of her room into the hallway and a group of nurses at the nurses station began cheering and applauding sending her off in a teary eyed goodbye. The transplant team deemed the blood clots not to be a significant threat and were a result of repeated right swan catheter testing. Last night she was given a steroid to help with the slight rejection . So as she descended in the elevator it was once again as if gliding down the mountain to a lower plateau as we continued our journey shoulder down and God leading the way. Hug the ones you love near you tonight and call the ones afar.
October 26 at 8:52 PM ·
Jennifer update: Three weeks ago tonight Jennifer received the gift of a heart from an unknown donor which she has appropriately named Angel. Today she returned to the hospital for another biopsy of the new heart as well as an echocardiogram. While she still has a great deal of pain to contend with as she cautiously makes her way down the mountain All testing showed the the new heart is functioning as well as can be expected at this time. Her output pressures were good and her white blood cell count, though still slightly elevated, has dropped to 11 which is roughly 10 lower than when she left the hospital last week. We again ask that you please keep her in your thoughts and prayers as well as Angel and her family as the pain of losing her is surely still fresh in their hearts and minds and may very well be for months or perhaps years to come. We are ever so grateful for the grace which has been shed upon Jennifer and our family and with shoulder down and an even stronger Faith than ever before we band together to overcome this mountain and make it to that beautiful valley below. Make known your Love to those whom you hold near and dear to your heart whether near or far every chance you have. Life can change in an instant.
October 27 at 8:17 PM ·
Jennifer update: Today Jennifer received a call from her Advocate transplant liaison with the results from her biopsy from yesterday. Last week she was deemed to be at a rejection factor rating of a 1B after her previous biopsy. This week she is upgraded to a 1A which means they see no need to intravenously administer anymore steroids at this point.This is a good indication that her body is accepting the heart well. They also went on to say that the heart pressures are good and her haemoglobin levels are good as well. I forgot to mention yesterday that while at the hospital for this test, she had several staff tell her how unbelievably good she looks for only being 3 weeks post transplant procedure. She also had one staff member ask her name and in the next breath stated, "I've had you before." She then said, What were you here for before, again?" To which Jennifer replied, " A heart transplant on October 5th." The nurse responded, "Last year?" And Jennifer replied, "No…3 weeks ago." The nurse, shocked and in disbelief, said, "No way! How can you look so good in such a short time???" Jennifer just smiled… I will refrain from rambling on but I will end with this, In speaking with Jennifer on the phone after dinner tonight, I had to tell her that her voice alone has so much energy in it that she sounds 50 times better than she had on her best day throughout the last 6 years of existing with cardiomyopathy. Feeling eternally grateful and abundantly Blessed tonight. Rest well friends and I hope you get a minute to appreciate the little things in your day tomorrow. Have a wonderful night and an even better tomorrow!
October 30
A special thank you to Jennifer's Aunt Heidi for organizing a welcome home parade for Jennifer as well as a Heartfelt thank you to all the participants making it a memorable event.
November 3 at 10:00 PM
Jennifer update: Yesterday was 4 weeks since Jennifer received the Heart of an Angel. She also underwent another biopsy at the hospital. She is still in a great deal of pain from her sternum having been broken in order to perform the transplant. That is completely expected and it may be another few months before it heals. The transplant doctor also reiterated yesterday how crucial it is that she is very careful and not to overdue anything to keep from breaking any bones her chest until the sternum heals. The best part of all is that her numbers continue to show improvement and with enormous gratitude we are ecstatic to share the news that her rejection factor is now completely and totally NEGATIVE, meaning her body has accepted the heart. We are truly Grateful and Thankful for this miracle in our lives.
December 3 at 9:26 PM
Jennifer update:This mountain trek has shown that the descent is far from a safe journey as one can become complacent and lulled into a false sense of security and todays events have proven this to be true. Jennifer's white bloodcell count had once again crept up with last weeks bloodwork prompting her infectious disease doctor to be concerned. She was scheduled for the, now monthly, heart biopsy today so the doctor wanted to see her in his office at the hospital beforehand to examine Jennifer. The exam went well and her white bloodcell count has come down this week to 8 from the 13 from last week. He said it could just be her body experiencing residual inflammation yet or there may be something hiding or a number of other possibilities but if the count were to trend upward he would do an ultrasound to search for possible bloodclots. Next order of business was the biopsy of the heart. The procedure went well and her results seemed positive but as is common, they performed an echocardiogram after the procedure which indicated fluid around the heart. Moreso than after the previous biopsy a month ago. As a precaution they wanted to wait several hours and repeat the echo again to see what it showed. This time it resulted in even more fluid. This may very well be a result of the biopsy but they decided to air on the side of caution and keep her overnight and prep her for a possible emergency surgery pending the results of a 3rd echo first thing in the morning. She is in the Cardiac ICU in what is called a step down room.This is truly a testament to how treacherous this mountain can be and how quickly things can change. We have complete confidence in her transplant team and with shoulder down and our Faith at the forefront we will see what tomorrow will bring. We ask for continued prayers as we make our way. We will post an update tomorrow once the team has more to go on. Again, this may not be a setback but merely a response of her body to the procedure of today.
December 8 at 6:54 PM
Jennifer update:As previously mentioned Jennifer underwent a third echocardiogram today to see if the fluid around her heart had increased since yesterday after the biopsy procedure. It was done first thing this morning but the results had to be reviewed by the transplant team members. After carefully reviewing the data, the transplant surgeon and one of her cardiologists came to discuss the findings with her. They said the fluid amount had not increased from yesterdays echo. With that fact and the positive results of the biopsy,they opted to release her late this afternoon. They feel that the fluid was most likely a result of the biopsy procedure and coupled with the lack of other adverse symptoms, they felt confident in their decision to release her. They do want her to return on Monday to repeat the echo again just to be sure. She will also need to have bloodwork again on Tuesday. We have all breathed a sigh of relief as we start back down the path where we left off. Thank you again for all of your prayers and the words of support on this long journey.Have a Blessed evening and a wonderful tomorrow!
December 18 at 11:22 AM
Jennifer update: Another slight stumble down the mountainside; Jennifer just got her lab results back yesterday and her white blood cell count has now dropped significantly to 2.8. That means that her bone marrow isn't producing enough white blood cells. The Transplant team believes it's from one of her anti rejection medications which is supposed to lower her immune system but it is lowering it way too much, so she went from severely immunocompromised to extremely severe. They are cutting her dose in half and having her come to the hospital to receive the injections for 3 days to stimulate the white blood cell production. Today being the first shot. Labs will be repeated on the 4th day and if the WBC count hasn't gone up, then they'll do another round of injections or need to stop the mycophenolate anti rejection med for a short period of time. She will still be on the other anti rejection medications though and all her other lab work looked good. Please continue the prayers and please include the donor's family as we draw nearer to Christmas as they may well be struggling to get through the holiday...
December 24 at 5:22 AM
Jennifer update: The treacherous descent ensues. Jennifer had to go to the hospital 3 times for 3 shots in an urgent effort to bring up her white bloodcell count (wbc) which had rapidly dropped to 2.8. A normal range is between 4 and 10 with 7 being optimum. After the round of shots, she went for bloodwork and now the wbc has dropped to 1.5. With the holiday upon us now, The transplant team rushed three shots to her for self administration in a tripled dose from the last round and reduced some of her daily doses of her anti rejection meds even lower. The white bloodcells are responsible for fighting off potential infections so it is critical to get that number back within an acceptable range. We thankyou endlessly for all of your prayers that have brought us thus far and ask for your continued prayers for Jennifer and for the family of the Angel donor on this Christmas Eve and Christmas Day.
January 8 at 6:22 PM
Jennifer update: Jennifer had her swan/ biopsy last Tuesday. Everything looked good and the rejection result was 0. The echocardiogram afterward showed little fluid and she was able to go home. Her white blood cell count also has gone down to 10 after the injections caused it to go up to 14.5 so now they are just working to stabilize it with altering her medications. She would've been starting cardiac rehab this month but they are putting that off to prevent covid. If she keeps active, they said she might be strong enough and might not even need it by the time it's safe for her to go. The transplant team has set her up with an appointment to see a Hematologist next week to further address the white bloodcell fluctuations. Thank you again for all of the prayers of support as we make our way through the recovery and make our way down this mountain toward the valley below.
January 15 at 4:29 PM ·
Jennifer update: As prevoiusly mentioned, Jennifer had the appointment with the hematologist this past week. He was very informative and explained how there are 5 components which make up the white blood cells. One of Jennifer's 5 is being affected by one of her medications and he said it is a matter of pinpointing it by adjusting the suspected meds accordingly to get the proper balance. Previously her wbc was 10 and dropped this past week to 5.8.mThe transplant team adjusted her meds to help the yo-yo effect of the wbc. She is scheduled for the next right swan/biopsy on February 1st. Jennifer continues to make progress and regain her strength with each passing week and her remarkable strides continue to exhibit just how miraculous this journey has been thus far as we move ever closer to the beauty of the valley below. We thank you for your continued prayers and support as we push ahead with shoulder down and with the strength of our Faith at the forefront assuring a safe and productive journey as we close in on 4 months since she received the Heart of an Angel!
February 7 at 3:22 PM
Jennifer update: Last week we passed the 4 month mark on this journey down the mountain since Jennifer received the heart of an Angel. While in many aspects she continues to make progress in her recovery, she still continues to experience some difficulties in other respects, namely her white bloodcell count. Last Tuesday she went for the monthly right swan catheter biopsy. They determined that her body shows no rejection to the heart but her white bloodcell count dropped again to 1.5. An optimum level being 7.5. Regulating this number is crucial in transplant recipients as any kind of virus that the body encounters could have devastating results. They began another 3 day round of shots to bring it back within range for the 3rd time. The transplant team were also concerned about fluid around the heart again so they had her return to the hospital last week to repeat the echocardiogram on Thursday. It was somewhat improved but remained and they are now tending to believe that this may be more normal than not, due to the void left in the chest cavity due to her old heart having been so enlarged that her body had adapted to accommodate it's size and now with the new heart being of normal size. This in turn, leaves and area where the fluid ends up filling the void. So today she went for additional bloodwork and we shall see what effect, if any, that the trio of injections had. There isn't a day which passes in which any and all of us who know and Love Jennifer, as well as Jennifer herself, do not still encounter thoughts of wonder and awe and extreme gratitude by the way in which this encounter with the mountain before us has been nothing short of a miracle betowed upon us by the hands of our God and Lord and due to him and the gift of an unknown Angel. We also know with certainty that all of your prayers and support in so many ways are key to him having bestowed this miracle upon our family and cannot ever thank you enough for that which you have given to us. I have not been with her since Christmas day and have not hugged her since October 5th, the day of the surgery so as not to endanger her gift of life, but I will say this. To hear her voice on the phone is in and of itself a gift. To hear her sound so vibrant and so full of life now is something that has not been since she was first diagnosed in August of 2015. With each passing year, her life drained ever so slowly and we watched helplessly. Hoping and praying yet accepting God's will that whatever his plan was, that we were okay with his decision and that if her 30 years on Earth was what he intended, then so be it, because she is not just our daughter but his as well. I remember about a month ago when she called me at work, I was in the laboratory when I hung up with her. Though it was hardly even a 5 minute conversation, I fought back tears of joy and choked back sobbing outloud because that realization hit me and I was overcome with emotions of happiness and disbelief of how truly exuberant she sounded with such life in her voice and how long it has been since she sounded so alive. We know that we will never truly have any guarantees but when pondered, does life ever have any guarantees. So we will continue on our way down that mountainside and taking every little victory as they come and forge a path using our Faith as our tool of choice as we descend. May the Lord Bless you and keep you and those whom you hold dear to your heart healthy and free from harm and in his good Graces!
March 1 at 4:16 PM
Jennifer update: Once more the mountain lives up to it's reputation of being a worthy adversary with danger looming about each and every turn and with uncertainty at every step before us. In my last update I spoke of the instability of Jennifer's white bloodcell count and how she was self administering injections to keep it in balance. February proved to be one of her most challenging months to date with the exception of her first several weeks following the transplant. These shots are designed to be given to cancer patients to increase white blood cells. They come with agonizing side effects, equivalent to the feeling of having your bones being torn apart from within. With each 3 shot round over 3 days, bloodwork would follow the next week to see if they had the effect that the transplant team hoped for.They did work but the outcome was short lived. After finishing the most recent round last Saturday, she ended up with a slight fever as well as multiple other symptoms which we attributed to the listed side effects. She wasn't bouncing back this time as she previously did. In fact, her symptoms worsened with vomiting and the fever spiked to 102.7 by Monday morning. She called the transplant team contact and they advised her to get to the emergency room at Advocate Christ hospital and that they will be waiting for her. Once she was admitted, they began an Antibiotic IV and a series of tests ranging from Ekg, echocardiogram, CT scans as well as extensive panels of blood cultures to try to pinpoint what was happening. Our fear was that the body began to reject the heart. The team was quick to point out that while they couldn't be positive, the body was not exhibiting any obvious signs of rejection so they didn't feel that was the case. Overnight one of the cultures tested positive for an infection called Klebsiella Pneumoniae. Once discovered, the switched her to a more specific antibiotic to fight it off. She is still in and may remain in the hospital for several days as they said that the infection has gotten into her bloodstream and they are trying to keep it from reaching the heart while they work to determine how she may have been exposed to the infection. We again ask that you please hold Jennifer in your prayers as we are into this 5th month since receiving this heart of an Angel as she and her transplant team work to get her safely down this mountainside to the valley which awaits her. With an outstanding transplant team, the prayers of many, a lot of Faith, and the Love and will of God we will forge ahead. And as always, Thank you for your prayers and support!
March 5 6:00am
Jennifer update: It is day 6 in quarantine in the hospital and the blood infection is being controlled but the doctors are not completely comfortable enough to release her. Her cardiologist stated, "We really dodged a bullet." He disclosed that Jennifer was on the verge of being in a sepsis condition which would have proved lethal, mainly in part to her white bloodcell count having dropped to a dangerously low level creating the perfect storm for the infection to spread like a forest fire. She is still being tested daily but they seem to believe it may still have resided in the small intestines and may be dormant. She is now scheduled to have her monthly right swan biopsy on Monday. So far, the heart has not been affected by the grace of God and perhaps yet more evidence of God's hand at work as we continue our descent down the mountain. They continue to administer an IV bag of antibiotics every 6 hours and have planned to have a nurse make visits, once home, to watch over her. She will have a "picc line" inserted so that this potent antibiotic can be adminitered at home. This morning her cardiologist stated that this Klebsiella could kill a healthy person and stated how "Lucky" she was to have overcome this up to now. He also stressed that this infection did not come about due to anything the she did or did not do. Multiple doctors and nurses have reiterated how serious her condition is and unfortunately they cannot conclude the root cause. It is exactly the reason why we need to strictly adhere to exercising every precaution in limiting our contact to basically immediate family aside from work and groceries. As of now, the plan is to release Jennifer on Monday pending the outcome of her biopsy. Thank you all 1000 times over for your prayers and support. We are eternally grateful with our shoulder down and our Faith leading the way! Thanks be to God for carrying us thus far.
March 8 7:00pm
Jennifer update: Yesterday Doctors were finally able to do Jennifer's Right swan biopsy and it went well and thankfully her heart shows no rejection even after the events of the past 8 days. She tested negative for the Klebsiella Pneumoniae virus so the doctors released her last night and she currently is home resting. She still has some lingering effects of the virus and is extremely fatigued. This virus may have set her back a bit in her recovery and now it will take some time to bounce back. The nurse came today and will return again on Thursday. Her white bloodcell count is up to a 6.2 though only time will tell whether or not it will remain in that range once she goes back to her prescribed regimen of medications in the coming weeks. It was hidden dangers such as this that I alluded to in my first reference of descending the mountain before us. She may have stumbled but she did not fall. This past week was emotionally challenging for all involved and physically challenging for Jennifer. She will need to self administer an IV bag of the antiobiotic each day and we would appreciate any extra prayers as we wait to make sure that the events of last week do not recur. When the journey down this mountain terrain has become life threatening, we have felt the hand of God pulling us through and for that we are grateful. Please keep the family of Jennifer's "Angel" donor in your thoughts and prayers as they traverse their own mountain in dealing with their loss.
March 27 12:00pm
Jennifer update: As anticipated, This trip down the mountain has proven to be long and arduous. Since having been released from the hospital a few weeks ago, Jennifer has been dealing with excruciating pains in her upper stomach that were originally thought to be after effects of the Klebsiella infection. After her routine bloodwork on the 14th, transplant requested that she go and repeat it the next day. It confirmed that her hemoglobin level was dangerously low so on the 16th she went to the hospital for a blood transfusion as an out patient. She had become very weak and fatigued as a result of the lack of hemoglobin. The transfusion helped in that respect but this week the stomach pains ever so slowly increased to the point that yesterday she returned to the hospital because something was just not right. They ran a barrage of the routine tests and ultimately did an Esophagogastroduodenoscopy test where they send a scope down the throat and also did a biopsy. They determined that she had another infection. This time in the esophagus and where the esophagus meets the stomach. In addition, they discovered a hiatal hernia. They started her on medications to treat both conditions. They're awaiting results from blood cultures to rule out any other possible causes. She is expected to remain in the hospital for the next few days until they determine if the medications are effective. Any prayers are appreciated as she makes her way on this journey. She is very determined to overcome any and all obstacles in her path as she continues to move forward with with Faith and a strong resolve.
March 31 10:00am
Jennifer update: After spending 5 more days in the hospital, Jennifer was released last night. We are particularly grateful as Saturday is her Birthday and a special one at that as we nearly lost her twice in the last 6 months. It was determined that she had an infection in her esophagus as well as in her small intestine. They had weaned her off of the morphine before she went home and the norco was handling the pain. They believe that she will have residual effects of both infections that will subside over time. She has also received another 3 dose round of the shots that boost her white bloodcell count and it seems to have brought her wbc count up for now. The transplant team are still perplexed by where this all originated but are certain that it was the cause of all that happened. The only intestinal test that wasn't performed was where she would ingest a small camera that would take 1000 photographs as it would travel through the digestive system. They want to give all of the meds they put her in a chance to work to see if it is indeed gone this time before they would have her undergo that test. Thank you all for the prayers of support in this long journey down this mountain. At some point we will have surpassed the dangers that lie before us and will have reached that beautiful valley below that awaits our arrival. Until then we will find strength in our Faith of our Lord as his will be done and let the Holy Spirit lead the way and be a light to our feet on this path.
April 13 6:26pm
Jennifer update: Once again the trip down this mountain struck another blow to Jennifer and after having spent 5 days in the hospital, Jennifer landed back in the cardiac floor just 5 days later. This was her 3rd stay in the hospital having spent 17 of the last 30 days there. She had gone there for her monthly heart biopsy and because the stomach pains had returned again, this time with a vengeance, her cardiologist said he wanted to keep and not send her home in this excruciating pain which was now in its 9th week. They repeated multiple tests, bloodwork, and scans and found blood in the stool, her white bloodcell count was too low again, and her hemoglobin level had dropped all indications of internal bleeding. With the order of a round of different nerve medications they finally determined that she was fighting a small intestine infection and illeitis. That is where the infection was entering the bloodstream. She underwent another blood transfusion and that in conjunction with the other meds, her wbc came up. They still had not done the ingested camera procedure and were even contemplating a bone marrow biopsy of her spine to figure out why her wbc had been so erratic had they not determined the source of the abdominal discomfort. After yet another 5 days in the hospital, she was released late in the day on my birthday this last Sunday. While they still were unable to pinpoint the exact way that she contracted the infection, I am reluctantly reporting that she finally seems to be recovering with a comfort level that she has not experienced since late January. These past couple of months have been grueling to say the least on those of us who love Jennifer but pales in comparison to what she has endured with such a great level of pain since beginning the trek down the mountain.Now more than ever we had to dig deep for the strength in our Faith to overcome these setbacks and we pray that the remainder of the road to recovery will prove less daunting as we go. We thank you for your continued prayers as Jennifer rises up to keep pushing forward. We also ask that you keep the family of the donor in your thoughts and prayers
April 30 7:30pm
Jennifer update: Once again Jennifer has been instructed by the transplant team to return to the hospital for the 4th time in 6 weeks due to continued issues related to the upper abdomen that all began when th Klebsiella Pneumoniae (AKA the blood infection) landed her in the hospital in March. Please keep her in your prayers that the Gastrointestinal doctors can resolve this once and for all as Jennifer has suffered through an inordinate amount of pain for 2 solid months now.
May 1 4:07pm
Jennifer update:This morning Jennifer saw the Transplant team, cardiologist, floor doctor, and GI. The plan going forward is to keep her pain under control and do the capsule (camera) study tomorrow. If the camera from the capsule study doesn't show anything, then they may need to repeat other tests done in April to see if anything has changed. Slowly and ever so cautiously we proceed down the mountain and appreciate the continued outpouring of kindness, support, and prayers being sent on Jennifer's behalf.
May 6 10:00pm
Jennifer update: After having been admitted to the hospital last Saturday when she began passing blood, Jennifer was released last evening and is resting at home. The GI doctor ran the camera pill test 2 times and could not determine the cause for the upper abdominal pain nor the blood loss. After having exhausted all of their resources, it has been decided to send Jennifer to a doctor at Northwestern for continued testing. Though we somewhat anticipated these difficult obstacles on this side of the mountain, we are still eternally grateful to the Angel donor, her family and friends, and our Lord and savior and ask you to keep them in you prayers as this Mother's Day weekend may well be a time of struggle and difficulty for them
June 8 at 5:57 PM
Jennifer update: It has been about 4 weeks since my last update and I am happy to report that Jen has not had to be admitted to the hospital since then. She is however still dealing with the stomach pains though much less severe. The transplant team still stresses that she needs to stay the course when it comes to limiting her contact with others because she is still not out of the woods as far as infectious disease goes. Today she was able to finally see a gastrointerologist at Northwestern and he was quick to make observations overlooked by the GI department at Christ Hospital. He wants her to cease many of the medications that the Christ GI doctors put her on and had already reviewed her previous test results prior to todays appointment. He gave her a means of direct contact should the severe pains erupt again. She went back last week for her monthly right swan biopsy and the heart still shows no rejection from the body. Somehow, by the grace of God, her heart from an Angel has stood the course of all that Jen has endeavored to overcome. The NW GI doc said it may never be known of the exact cause. He said it may have been an infection as a result of the transplant which may have been dormant, or the extensive meds but will keep a watchful eye on her and hopes it will continue to trend towards subsiding. This truly has been an arduous journey down this mountainside but we can now catch our breath and regroup for what may still lie in wait ahead of us. We feel confident that your prayers and good thoughts have brought us thus far and ask for continued prayers as we have begun our 9th month since receiving the Heart of an Angel and ask that you keep Jennifer as well as the Angel donor and her family in your prayers as always. Thank you and God Bless you all!
July 6 at 6:46 PM
Jennifer update: Month 9 with the heart of an Angel. It seems we have been granted a bit of a reprieve since last I wrote. The many prayers were answered and Jennifer's stomach pains have gone by the wayside in recent weeks and she appears to be back on track to continuing her recovery from the transplant operation. The transplant team is working diligently to keep the delicate balance of her many meds to prevent the body from rejecting the heart as well as keeping her already compromised immune system from worsening. This is an ever daunting task which can mean the difference between a repeat of the past months or an even worse situation from occurring. It is for this reason that the infectious disease specialist warns not to lower our guard and to proceed with caution. He also added his words, "There is a lot going around out there and to remain vigilant." Because normal infections to us can be deadly to Jennifer.We thank you all for you continued support and prayers and feel positive that you all have played a part in bringing to this point in the journey down the mountainside with the Lord leading the way!
August 4 at 3:00 PM
Jennifer update: 10 months since having received the Heart of an Angel and Jennifer is back on track, coursing down the Mountain. Moving swiftly now just as a deer navigates the thickets and the underbrush. On Tuesday she underwent her routine Right Swan Biopsy and Echocardiogram. We are pleased to say that the body shows no signs of rejection and as the cardiologist put it, " Her heart output numbers look Fantastic!" There has still been the issue of balancing her white bloodcell count and transplant relies on the series of shots to boost it as needed. These are the same ones used to help cancer patients and come with many side effects. As we approach the 1 year mark of receiving the new Heart, We ask that, now more than ever, you raise up the donor's family in prayer that God continue to give them strength to make it through that Fateful day when the life of their daughter ended which graciously resulted in the miracle of saving our daughter's life. Thank you all for your continued prayers and support. God Bless you all!